. I'm posting some of my favorite crochet patterns below as my way of saying Thank You!
Crocheted Belt With D Ring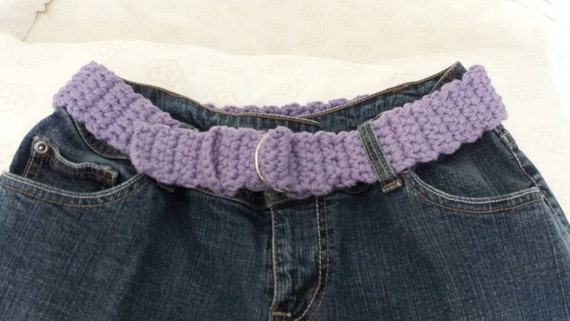 This is an excellent project for beginners. The free pattern is as follows:

Size K Crochet Hook, D-Ring,
Two 50 gram balls of organic cotton yarn

Belt
Using 2 strands of organic cotton yarn.
Row 1: Make a slip knot then chain 7 stitches. Single Crochet in the 2nd stitch from the hook. Total 6 Stitches, turn.
Row 2: Chain 2 stitches then Single Crochet in each stitch across, Total 6 stitches, turn. (Repeat Row 2 until belt is desired length.)

D Ring Attachment
Insert the first 3 rows of the belt through both D Rings, then Slip Stitch Row 1 to Row 3. (Please note that you may just hand sew as well.)


Usually measures approximately 2" in width.